Cherrystone's Current Philatelic Auctions
---
Rare Stamps & Postal History of the World
March 14-15, 2023
View Prices Realized
View Entire Auction
Our March 14-15, 2023 Sale of Rare Stamps and Postal History of the World will take place at our Teaneck, N.J. Galleries and over the internet via CherrystoneLIVE. There are 1,314 lots in the sale, which begins with United States and U.S. Possessions, including graded items, Plate Blocks, and a solid group of Proofs and Essays. In the Worldwide section we are pleased to offer a complete collection of 1913 Albania Double Eagles. Great Britain and British Commonwealth feature collections formed by the late Dr.Jerome Bettner and include British North America as well as worldwide Air Post stamps and covers. There is a nice selection from Italy, including rarities as well as Italian States, Colonies and Vatican City. The sale also includes selections from the estate of Dr.Martin Stempien, respected postal historian and Secretary to the Chairman of the Expert Committee at the New York Philatelic Foundation from 1988-2018. He also held various Executive positions at the Collector's Club of NY and other philatelic societies. The auction concludes with over two hundred Large Lots and Collections, ranging from single country albums, specialized collections, multi-carton worldwide groups and large cover lots offered intact.
---
Professional Affiliations
Cherrystone is a member of all leading philatelic organizations including the American Stamp Dealers' Association, American Philatelic Society, Philatelic Traders Society (Gold Member), APHV, The Collectors Club of NY, AIEP, ROSSICA, MEPSI, GPS, UPSS, Club de Monte Carlo and more.
---
Cherrystone on PTS
Trade Vlog
View the latest vlog from the PTS, where Suzanne Rae and Isobel Klempka of the PTS chat with Josh from Cherrystone Auctions and Matt from Stamp Collector Magazine. This episode includes news from the PTS, the new auction partnership between Cherrystone Auctions and Stamp Collector Magazine, EXCLUSIVE news from Cherrystone, insight into advertising and more.
---
Cherrystone Opens London Office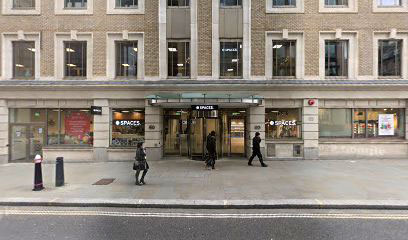 Cherrystone has opened an office located steps from the Royal Philatelic Society at 60 Cannon Street in London and announces Anthony Bard as their new European representative.
---
New Amsterdam Collection of Important U.S. Rarities
Some highlights and record shattering results are listed below: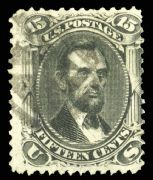 15c Z. Grill (85F)
Sold for $1,610,000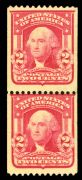 2c Coil (321)
Sold for $805,000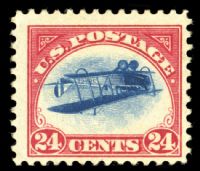 24c Inverted Jenny (C3a)
Sold for $402,500