Cherrystone's Current Philatelic Auctions
Rare Stamps & Postal History of the World
September 12-13, 2023
Session 1: Tuesday, September 12, 2023, 10:00am
View/Bid | PDF | Flip Book
Session 2: Tuesday, September 12, 2023, 1:00pm
View/Bid | PDF | Flip Book
Session 3: Wednesday, September 13, 2023, 10:00am
View/Bid | PDF | Flip Book
Session 4: Wednesday, September 13, 2023, 1:00pm
View/Bid | PDF | Flip Book
Our September 12-13, 2023 Sale of Rare Stamps and Postal History of the World will take place at our Teaneck, N.J. Galleries and over the internet via CherrystoneLIVE. There are 1,500 lots in the sale, which begins with United States and U.S. Possessions. In the Worldwide section we are pleased to offer Great Britain and British Commonwealth, European Countries and the rest of the world, with exceptional China, including Postal History and additional lots from the Carl A. Kilgas collection. There are further selections from the estate of Dr.Martin Stempien, a specialized collection of Greece and Samos, formed by Dr.Frederick Rogers, and a selection of reference material from Sergio Sismondo's estate, with many fascinating offerings. The auction concludes with nearly 250 Large Lots and Collections, ranging from single country albums, specialized collections, multi-carton worldwide groups and large cover lots offered intact.
---
Carl Kilgas Collection of China Part II
August 23-24, 2023
View Entire Auction
View Prices Realized
We are proud to present Part II of the Carl A. Kilgas collection of China, with 762 lots to be sold on August 23-24, 2023 at 10:00 A.M. each day, at our Teaneck, New Jersey Galleries.

Mr. Kilgas authored a number of articles for the China Clipper from 1976 to 1985. As a member of the Collector's Club of New York, he presented in the CCNY journal, outlining China's postal history, with illustrations of stamps and covers of from his own collection to tell the story. In 1984, he was selected to lend some of his rarities to the 1984 ROCPEX exhibition in Taipei. Carl's few proteges who are still alive (the youngest of whom is now 73) remember him as a very private person, who was embarrassed that his collection had become legendary. He was regarded by his peers as an expert in Chinese Philately. Almost forty years later, we continue to offer selections from Carl's extensive holding of his Large and Small Dragons, Dowagers, Chinese Imperial Post Coiling Dragons, Republic and Nationalist Issues, as well as Japanese Occupation and selection of Alien Offices. All of the collecting areas of the Kilgas collection contain important items, including some that have never been listed, even in specialized catalogues. Many of these "new discoveries" have in fact been hibernating in this collection for over 80 years, mounted on personalized type-written pages, with minimal annotations in pencil.
---
United States Stamps and Currency, featuring the Gerald Nylander Collection
August 22, 2023
View Entire Auction
View Prices Realized
Our August 22, 2023 United States auction features the Gerald Nylander Collection of Washington-Franklins, with an emphasis on Proofs, Essays, errors and varieties. Many of the items in this collection are unique and are the basis of some of the illustrations in Scott Specialized Catalogue. Gerald was a consummate stamp collector, contributor to the Scott Catalogue, author of many articles and frequent exhibitor (Essays, Trial Colors and Proofs 1908-1917; Postal Rates, Foreign Destinations and others). His collection also includes U.S. Banknotes and Currency. He was a member of the Collectors Club of Chicago and many other philatelic societies. In addition the sale includes Regular Issues, Air Post, Offices in China and more
---
Professional Affiliations
Cherrystone is a member of all leading philatelic organizations including the American Stamp Dealers' Association, American Philatelic Society, Philatelic Traders Society (Gold Member), APHV, The Collectors Club of NY, AIEP, ROSSICA, MEPSI, GPS, UPSS, Club de Monte Carlo and more.
---
The Carl Kilgas Collection
of China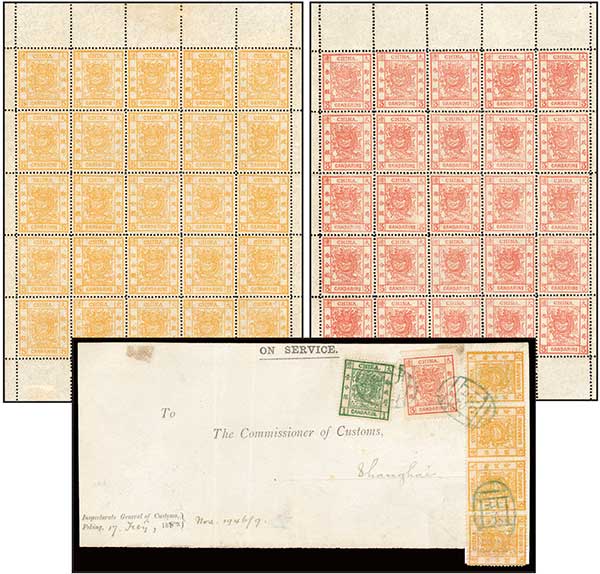 Specialized Stamps and Postal History
Seen for the first time in many decades. To be offered through a series of auctions.
Part II coming AUGUST 2023
Part III coming FALL 2023
---
New Amsterdam Collection of Important U.S. Rarities
Some highlights and record shattering results are listed below: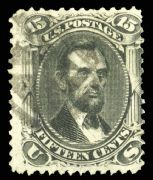 15c Z. Grill (85F)
Sold for $1,610,000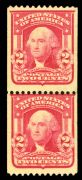 2c Coil (321)
Sold for $805,000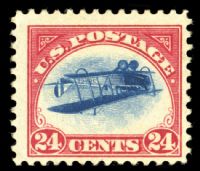 24c Inverted Jenny (C3a)
Sold for $402,500