Cherrystone's Current Philatelic Auctions
U.S. & Worldwide Stamps & Postal History
December 7-8, 2021
Session 1: Tuesday, December 7, 2021, 10:00am
View/Bid | PDF | Flip Book
Session 2: Tuesday, December 7, 2021, 1:00pm
View/Bid | PDF | Flip Book
Session 3: Wednesday, December 8, 2021, 10:00am
View/Bid | PDF | Flip Book
Session 4: Wednesday, December 8, 2021, 1:00pm
View/Bid | PDF | Flip Book
Welcome to our December 7-8 sale of U.S. and Worldwide Stamps and Postal History. This 1,554 lot sale begins with United States, with 19th and 20th Century single rarities, graded items, proofs, essays and back of the book material. European countries are well represented, with a good showing of Great Britain & British Commonwealth. South America is highlighted by classic Colombia. Other noteworthy areas include the late Roy Koczarski's award-wining collection of Poland, plus Russia, with an unused Number One. The sale concludes with Large Lots and Collections, with single country albums to specialized collections, multi-carton worldwide groups and cover lots. Scans of most of the lots are available on our website and additional scans are being added daily
---
U.S. & Worldwide Stamps & Postal History
October 12-13, 2021
View Prices Realized
View Entire Auction
Our October 12-13, 2021 Sale of Rare Stamps and Postal History of the World will take place at our Galleries and over the internet via CherrystoneLIVE. This 1,458 lot sale begins with United States, with 19th and 20th Century single rarities, graded items, proofs, essays and back of book material. The Foreign section focus is on Asia, with an outstanding collection of Large Dragons of Shanghai, used and unused individual rarities and a powerful balance lot. There is Japan with Offices in Korea, followed by stamps and Postal History of Imperial Korea, Mongolia, as well as Russian Offices in China, with Chinese Eastern Railway Stations. European countries include Austria, with local issues, France & Colonies, German Colonies, Italian States & Colonies, Poland, Russia, Great Britain & British Commonwealth, an important collection of Persia and select rarities from the rest of the world. The sale concludes with Large Lots and Collections, with hundreds of albums comprising a collection formed by Solomon Goldberg and sold on behalf of the UJA of New York. Additional lots range from single country albums to specialized collections, multi-carton worldwide groups and cover lots. Scans of the large lots are continuously being added.
---
Professional Affiliations
Cherrystone is a member of all leading philatelic organizations including the American Stamp Dealers' Association, American Philatelic Society, Philatelic Traders Society, APHV, The Collectors Club of NY, AIEP, ROSSICA, MEPSI and more.
---
Cherrystone Auctions Relocates to Teaneck, NJ Corporate Campus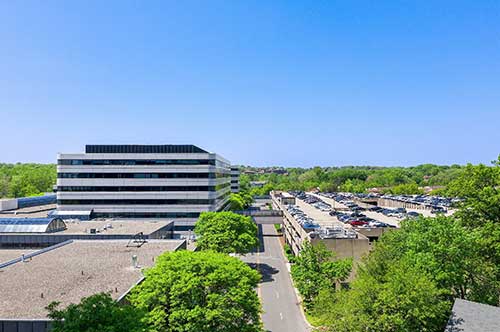 Cherrystone Auctions recently relocated to the Glenpointe Corporate Campus in Teaneck, NJ. The new location is just 12 miles from midtown Manhattan and provides greater accessibility for their clients.
---
New Amsterdam Collection of Important U.S. Rarities
Some highlights and record shattering results are listed below: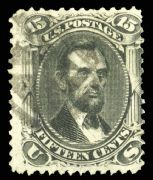 15c Z. Grill (85F)
Sold for $1,610,000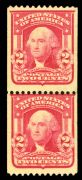 2c Coil (321)
Sold for $805,000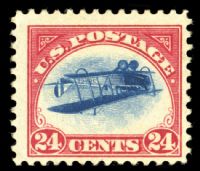 24c Inverted Jenny (C3a)
Sold for $402,500